Municipal & Public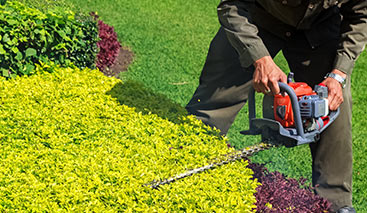 In our nearly three decades of tree service experience, we have worked with many local townships and cities to fully understand the importance of public safety. We have often found that municipalities do not have the time or budget to continually train and deploy crews in a timely manner to meet the demands of the tree services industry, such as tree pruning, stump removal, etc.
This has created backlogs of work at critical times when citizens are at risk of personal injury or property damage. By working with our professional tree company, municipalities will save money by avoiding unnecessary operating and legal costs, experience timely service, and have safer public spaces.
Why put more items on your current to-do list? At Pro Tree Service, we can take away the hassle that often comes with tree care. Since 1989, we've established ourselves as the premier source for tree trimming, pruning, and removal. That also means that we make Chicago our home and will do whatever we can to ensure the proper upkeep of the area's trees. Don't let your tree needs continue to pile up. Instead, you can feel comfortable partnering with a seasoned company such as Pro Tree. From stump removal and tree trimming to lot clearing and more, we have you covered.
Pro Tree Service has been fully licensed, insured, and bonded to perform tree services to Chicago and all surrounding municipalities for nearly three decades. Contact us today for a free estimate!